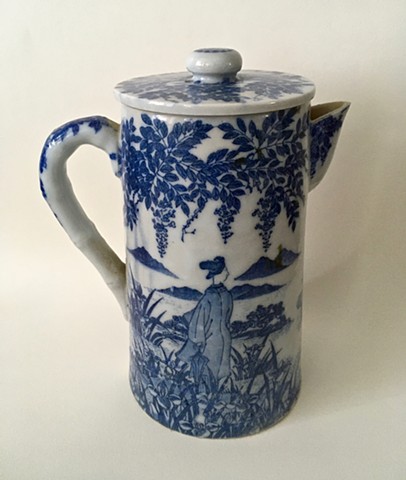 Japonisme
Antique ceramic Japanese teapot owned by the artist. Purchased in Lancaster County, PA.
H 5.5 x W 5.5 x D 3.5 inches
2019
The Blue & White project has led me to explore my individual response to the colors blue and white. My most meaningful connection comes from living 16 years in Guam and my deep connection to Japan. Indigo is the color of the deep ocean, and white waves bring blue and white together at every juncture of the coral reef surrounding the island. The expansive blue sky is cooling in the hot tropics.